Live blog (now closed)
Beam 1 (clockwise) has now passed point 6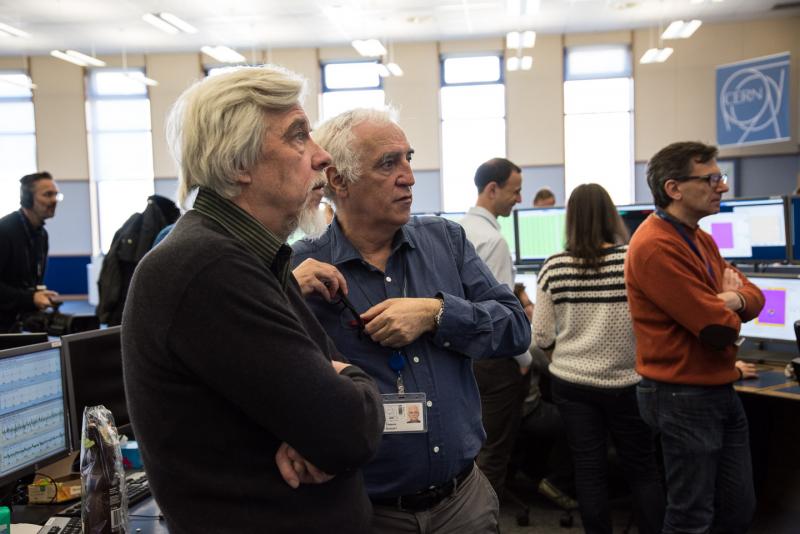 Rolf Heuer, CERN Director General, (left) and Frédérick Bordry, Director for Accelerators and Technology, in the CERN Control Centre.
The LHC operators watching the screen now in anticipation for Beam 1 through sector 5-6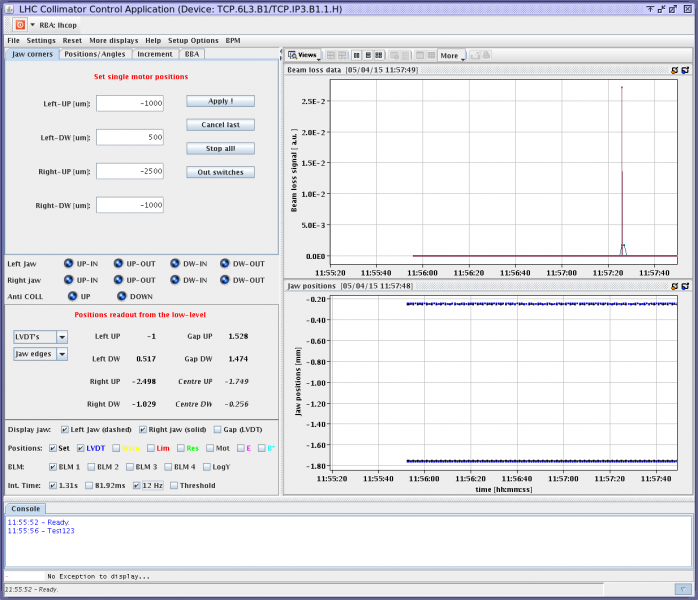 Beam 1 just moments ago was at point 3.
Beam 1 has passed point 3!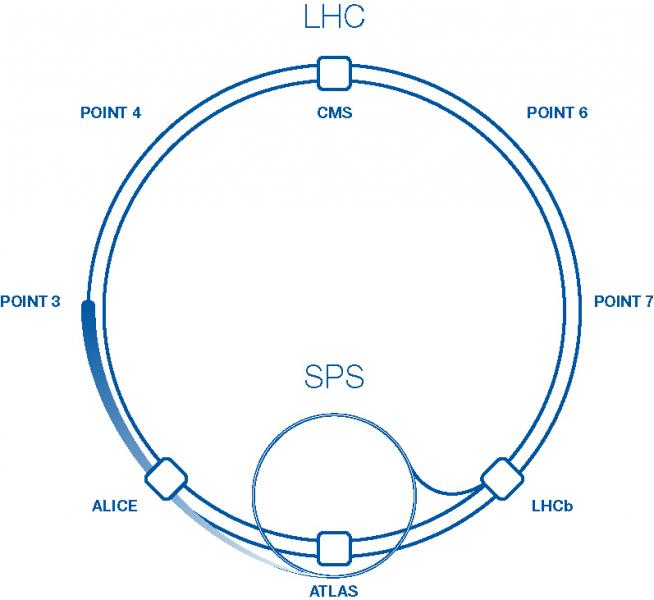 The TDI (a beam absorber for injection) has been opened, allowing Beam 1 to begin its journey through the transfer line and into the LHC.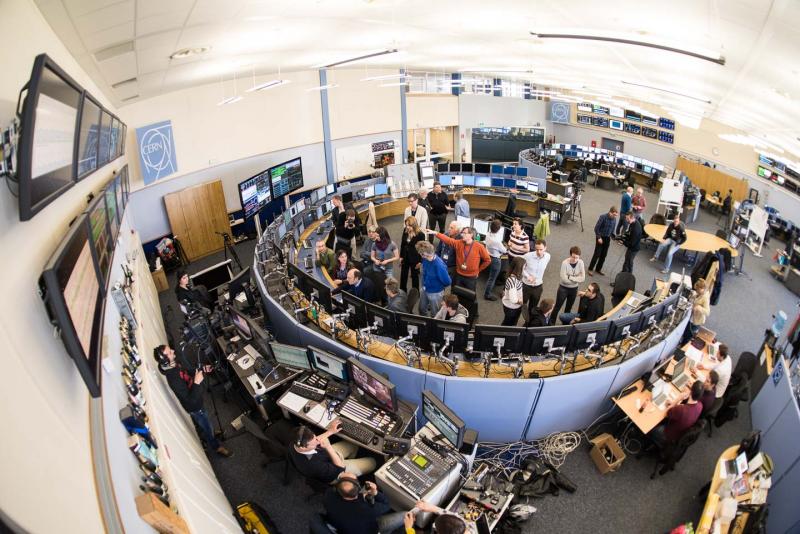 What's a splash event? Collimators, which are shutters used to absorb particles that go off-axis, can be put in the path of the beam near the experiments. Doing this when beam is circulating essentially turns the LHC into a fixed-target experiment, showering the detectors with particles.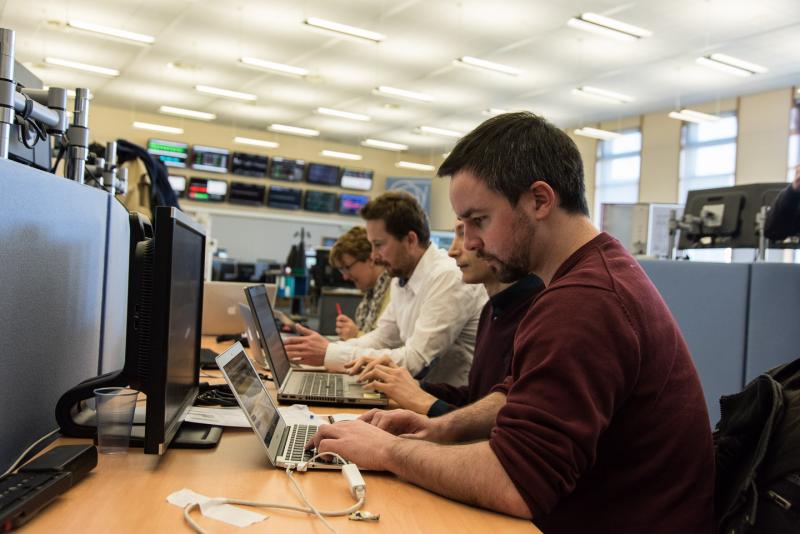 Live bloggers in the CERN Control Centre.
Setting up Beam 1 (clockwise) for injection at 450 GeV from the Super Proton Synchrotron into the Large Hadron Collider (LHC).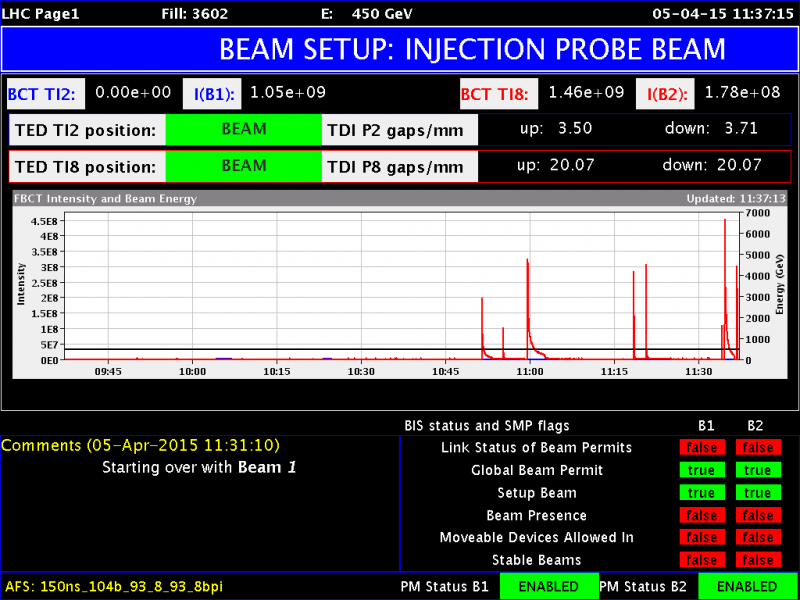 Beam went smoothly through the whole machine. It's fantastic to see it going so well after 2 years and such a major overhaul of the LHC. I am delighted and so is everyone in the CERN Control Centre - as are, I'm sure, colleagues across the high-energy physics community.
Rolf Heuer, CERN Director General
And now they are getting ready for beam 1.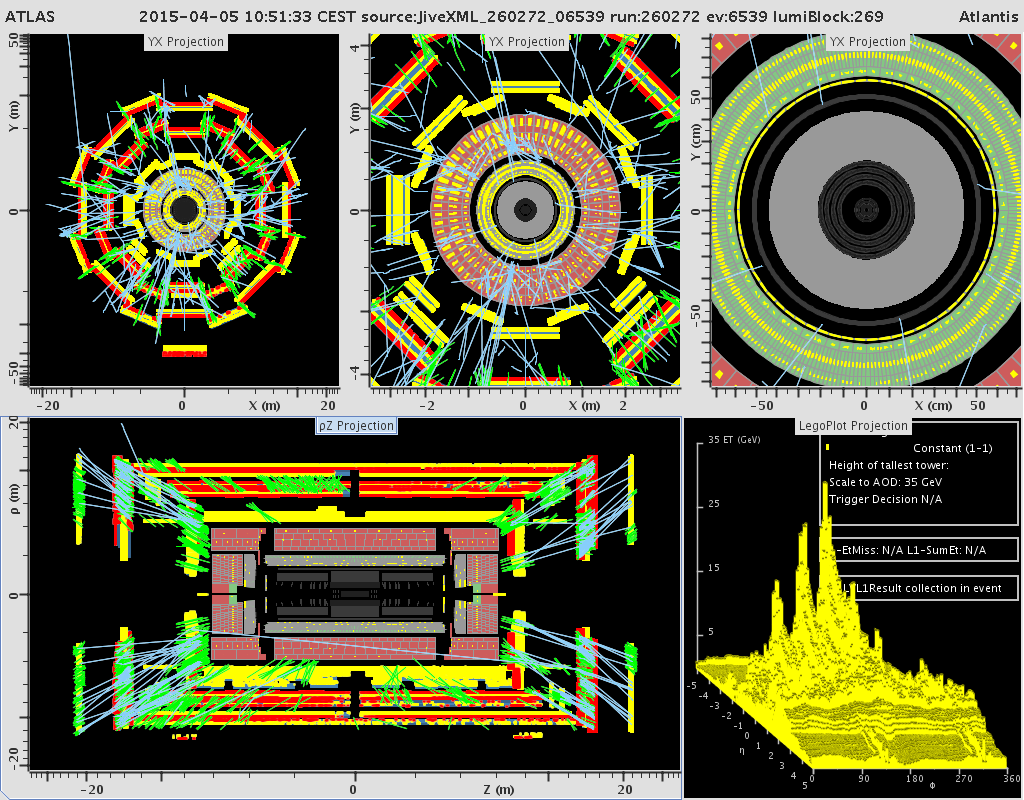 The ATLAS experiment sees 'splashes' as beam 2 of the LHC passes through the heart of the detector.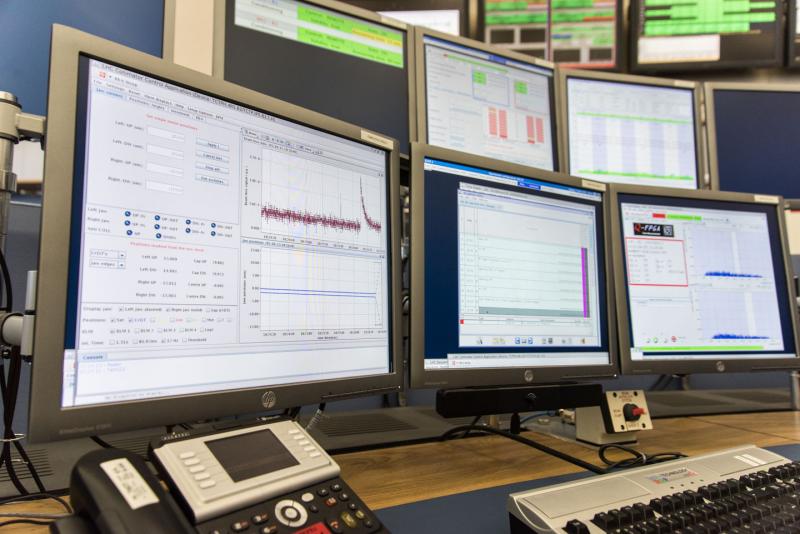 Screens showing various controls and displays for the LHC.
Pages